Limited Edition "Essential Luxury" T-Shirt + Print
Inspired By The Need For More
This designer t-shirt provides a social commentary using a juxtaposed street photograph as a way of highlighting the contrast between '
essential
' and '
luxury
'. Each shirt is paired with a limited edition 5" x 7" photographic print, signed by the artist.
Detailed Features
100% Cotton
200 GSM (mid-weight washed jersey)
Made with enzyme treated & pre-washed fabric for superior pilling and shrinkage
Direct to garment photographic print
True-to-size (unisex)
Made in Toronto

This is a pre-order item, please allow 4-5 weeks for production & delivery.


Tracklist

01 Represent Intro - Will Sessions
02 This Can't Be Real - Gil Scott-Heron, Makaya McCrawen
03 Rose Rouge - Jorja Smith
04 Cue 4 - Madlib
05 Do It Again - Lady Wray
06 Costa Blues - The Sure Fire Soul Ensemble
07 Queens Highway - Menahan Street Band
08 Time Moves Slow - BBNG, Sam Herring
09 Down Here On The Ground - Grant Green
10 Right Side of The Bed (Instrumental) - Oddisee
11 Love Prisoner - Lee Fields & The Expressions
12 To Much Outro - El Maryacho, Pacewon, Nowaah The Flood
13 Waves - J Dilla
14 Makeuseofthetime - Knxwledge
15 Universal Soldier - Jay Electronica, Jay-Z
16 About Love at 21 - Liv.e
17 As This Moment Slips Away - Joshua Redman, The Bad Plus
18 Street Fighter Mas - Kamasi Washington
19 High Tide - Thes One
20 The Real - Tom Misch, Yussef Dayes
21 Kaleidoscope - Unknown Performer


The
28 Photos Later project
is back for another year, starting February 1st, 2022. The goal of this project is to make art more accessible, affordable and fun for everyone involved.
How It Works
– Each and everyday for the entire month of February, I'll be releasing a new 1-of-1, signed mini Polaroid print. Follow me on instagram
@bryanbrock_
and turn on the post notifications for your chance to own a unique piece of art.
The majority of these street photos were captured on film during the on and off again lockdowns in 2021, with the exception of a few personal favourites pre-pandemic.
"NOTORIOUS"
Fujifilm Instax Mini
1-of-1 Photo Print
Signed by Bryan Brock
"BAG LADY"
Fujifilm Instax Mini
1-of-1 Photo Print
Signed by Bryan Brock
"B I T C H"
Fujifilm Instax Mini
1-of-1 Photo Print
Signed by Bryan Brock
"LOOKING IN/OUT"
Fujifilm Instax Mini
1-of-1 Photo Print
Signed by Bryan Brock
"POSTED UP"
Fujifilm Instax Mini
1-of-1 Photo Print
Signed by Bryan Brock
"SUNDAY"
Fujifilm Instax Mini
1-of-1 Photo Print
Signed by Bryan Brock
"LONELY CITY"
Fujifilm Instax Mini
1-of-1 Photo Print
Signed by Bryan Brock
"SOCIAL DISTANCE"
Fujifilm Instax Mini
1-of-1 Photo Print
Signed by Bryan Brock
"SHOP LOCAL"
Fujifilm Instax Mini
1-of-1 Photo Print
Signed by Bryan Brock
"COURT VISION"
Fujifilm Instax Mini
1-of-1 Photo Print
Signed by Bryan Brock
"THE LOOK"
Fujifilm Instax Mini
1-of-1 Photo Print
Signed by Bryan Brock
"MOOD"
Fujifilm Instax Mini
1-of-1 Photo Print
Signed by Bryan Brock
"GANGSTA LEAN"
Fujifilm Instax Mini
1-of-1 Photo Print
Signed by Bryan Brock
"CHINATOWN"
Fujifilm Instax Mini
1-of-1 Photo Print
Signed by Bryan Brock
"MAN IN YELLOW"
Fujifilm Instax Mini
1-of-1 Photo Print
Signed by Bryan Brock
"OG"
Fujifilm Instax Mini
1-of-1 Photo Print
Signed by Bryan Brock
"FEELING BLUE"
Fujifilm Instax Mini
1-of-1 Photo Print
Signed by Bryan Brock
"HOOP DREAMS"
Fujifilm Instax Mini
1-of-1 Photo Print
Signed by Bryan Brock
"PAPARAZZI"
Fujifilm Instax Mini
1-of-1 Photo Print
Signed by Bryan Brock
"GROWING OLD"
Fujifilm Instax Mini
1-of-1 Photo Print
Signed by Bryan Brock
"CHASING SUMMER"
Fujifilm Instax Mini
1-of-1 Photo Print
Signed by Bryan Brock
"UNTITLED"
Fujifilm Instax Mini
1-of-1 Photo Print
Signed by Bryan Brock
"THE GET DOWN"
Fujifilm Instax Mini
1-of-1 Photo Print
Signed by Bryan Brock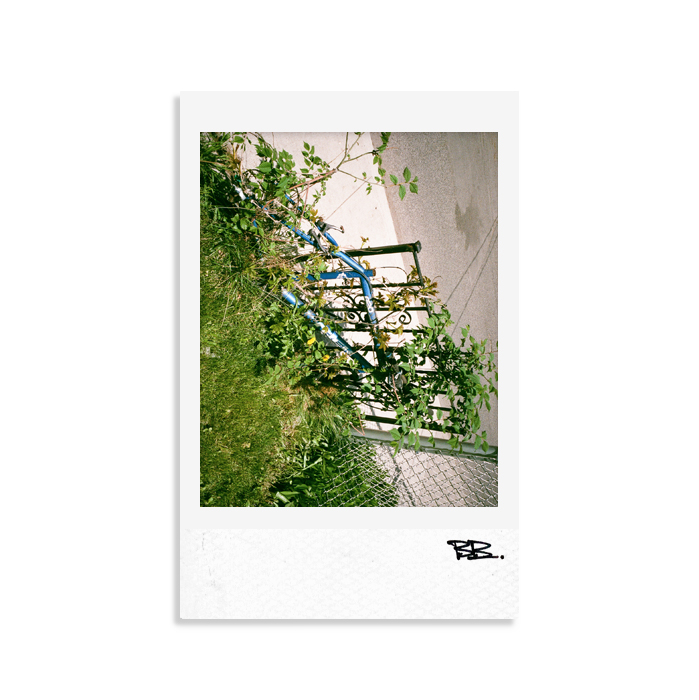 "NATURE OF THINGS"
Fujifilm Instax Mini
1-of-1 Photo Print
Signed by Bryan Brock
"DAILY NEWS"
Fujifilm Instax Mini
1-of-1 Photo Print
Signed by Bryan Brock
"BONSAI"
Fujifilm Instax Mini
1-of-1 Photo Print
Signed by Bryan Brock
"STAY WARM"
Fujifilm Instax Mini
1-of-1 Photo Print
Signed by Bryan Brock
"STREET STYLE"
Fujifilm Instax Mini
1-of-1 Photo Print
Signed by Bryan Brock