The
28 Photos Later project
is back for another year, starting February 1st, 2022. The goal of this project is to make art more accessible, affordable and fun for everyone involved.
How It Works
– Each and everyday for the entire month of February, I'll be releasing a new 1-of-1, signed mini Polaroid print. Follow me on instagram
@bryanbrock_
and turn on the post notifications for your chance to own a unique piece of art.
The majority of these street photos were captured on film during the on and off again lockdowns in 2021, with the exception of a few personal favourites pre-pandemic.
"NOTORIOUS"
Fujifilm Instax Mini
1-of-1 Photo Print
Signed by Bryan Brock
"BAG LADY"
Fujifilm Instax Mini
1-of-1 Photo Print
Signed by Bryan Brock
"B I T C H"
Fujifilm Instax Mini
1-of-1 Photo Print
Signed by Bryan Brock
"LOOKING IN/OUT"
Fujifilm Instax Mini
1-of-1 Photo Print
Signed by Bryan Brock
"POSTED UP"
Fujifilm Instax Mini
1-of-1 Photo Print
Signed by Bryan Brock
"SUNDAY"
Fujifilm Instax Mini
1-of-1 Photo Print
Signed by Bryan Brock
"LONELY CITY"
Fujifilm Instax Mini
1-of-1 Photo Print
Signed by Bryan Brock
"SOCIAL DISTANCE"
Fujifilm Instax Mini
1-of-1 Photo Print
Signed by Bryan Brock
"SHOP LOCAL"
Fujifilm Instax Mini
1-of-1 Photo Print
Signed by Bryan Brock
"COURT VISION"
Fujifilm Instax Mini
1-of-1 Photo Print
Signed by Bryan Brock
"THE LOOK"
Fujifilm Instax Mini
1-of-1 Photo Print
Signed by Bryan Brock
"MOOD"
Fujifilm Instax Mini
1-of-1 Photo Print
Signed by Bryan Brock
"GANGSTA LEAN"
Fujifilm Instax Mini
1-of-1 Photo Print
Signed by Bryan Brock
"CHINATOWN"
Fujifilm Instax Mini
1-of-1 Photo Print
Signed by Bryan Brock
"MAN IN YELLOW"
Fujifilm Instax Mini
1-of-1 Photo Print
Signed by Bryan Brock
"OG"
Fujifilm Instax Mini
1-of-1 Photo Print
Signed by Bryan Brock
"FEELING BLUE"
Fujifilm Instax Mini
1-of-1 Photo Print
Signed by Bryan Brock
"HOOP DREAMS"
Fujifilm Instax Mini
1-of-1 Photo Print
Signed by Bryan Brock
"PAPARAZZI"
Fujifilm Instax Mini
1-of-1 Photo Print
Signed by Bryan Brock
"GROWING OLD"
Fujifilm Instax Mini
1-of-1 Photo Print
Signed by Bryan Brock
"CHASING SUMMER"
Fujifilm Instax Mini
1-of-1 Photo Print
Signed by Bryan Brock
"UNTITLED"
Fujifilm Instax Mini
1-of-1 Photo Print
Signed by Bryan Brock
"THE GET DOWN"
Fujifilm Instax Mini
1-of-1 Photo Print
Signed by Bryan Brock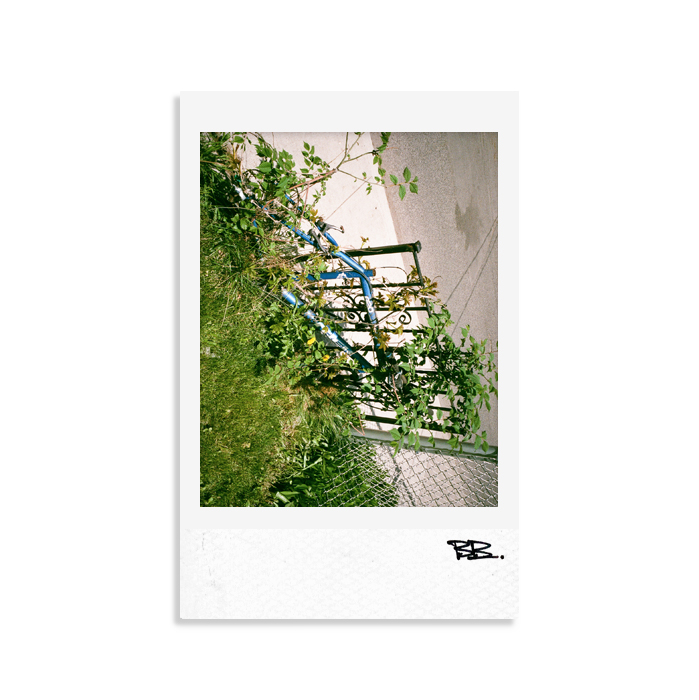 "NATURE OF THINGS"
Fujifilm Instax Mini
1-of-1 Photo Print
Signed by Bryan Brock
"DAILY NEWS"
Fujifilm Instax Mini
1-of-1 Photo Print
Signed by Bryan Brock
"BONSAI"
Fujifilm Instax Mini
1-of-1 Photo Print
Signed by Bryan Brock
"STAY WARM"
Fujifilm Instax Mini
1-of-1 Photo Print
Signed by Bryan Brock
"STREET STYLE"
Fujifilm Instax Mini
1-of-1 Photo Print
Signed by Bryan Brock